Yesterday, Jim Wernimont of Limit Creek Fishing Rod Company invited me down to Southeast Minnesota to join him fishing one of his favorite creeks. Jim got after it with his Limit Creek LCS510 Spinning Rod while I tossed streamers with my Driftless Dream 8′-6″ 5 wt. Last year I caught a 19.5-inch brown with him, and I hoped to join the 20″ club this time around.
Jim got the day started this a 21″ beast. Notice the Rapala he was using — a big lure for big trout!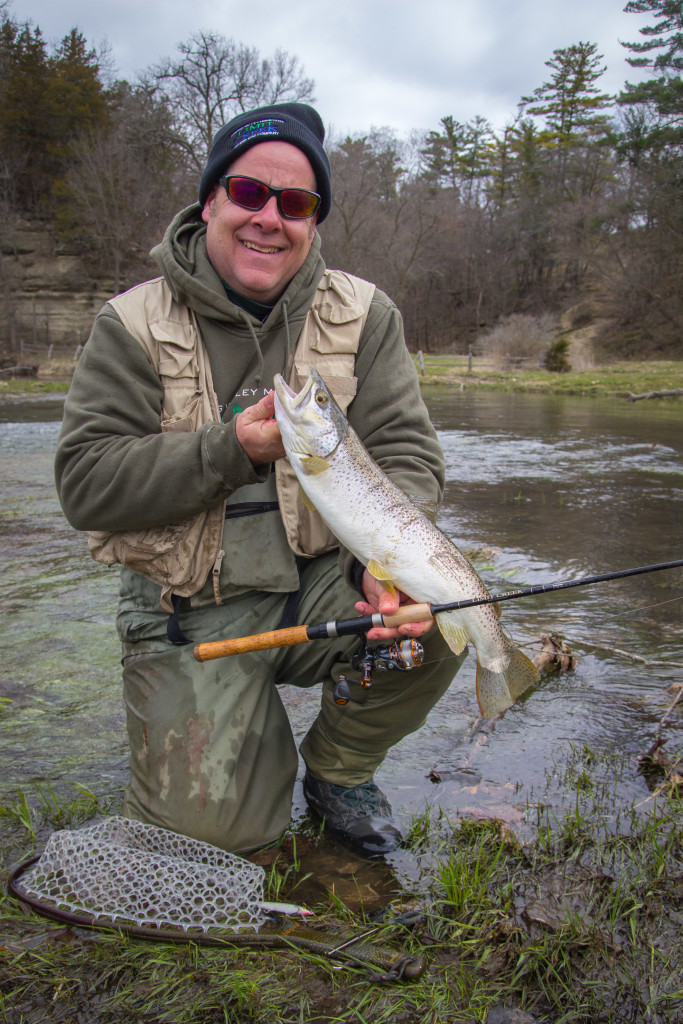 We kept working our way upstream, as Jim picked off a few trout between 11-15 inches (not picture-worthy for someone with some half-dozen trout over 20″ already this spring) and I was unsuccessful with only a few follows and one decent 14-15 incher that got off.
Eventually we made it to a long, fast run. Jim had me go about 40 yards upstream while he fished the lower end. I tried many different presentations, and finally just decided to swing the streamer through the run. As the fly swung downstream of me, I looked up and saw Jim reel in another decent trout. Just as I congratulated him, I felt a strong tug on my line directly downstream of me. It was on. After about a five minute fight, with the fish taking multiple runs, I finally had him in the net.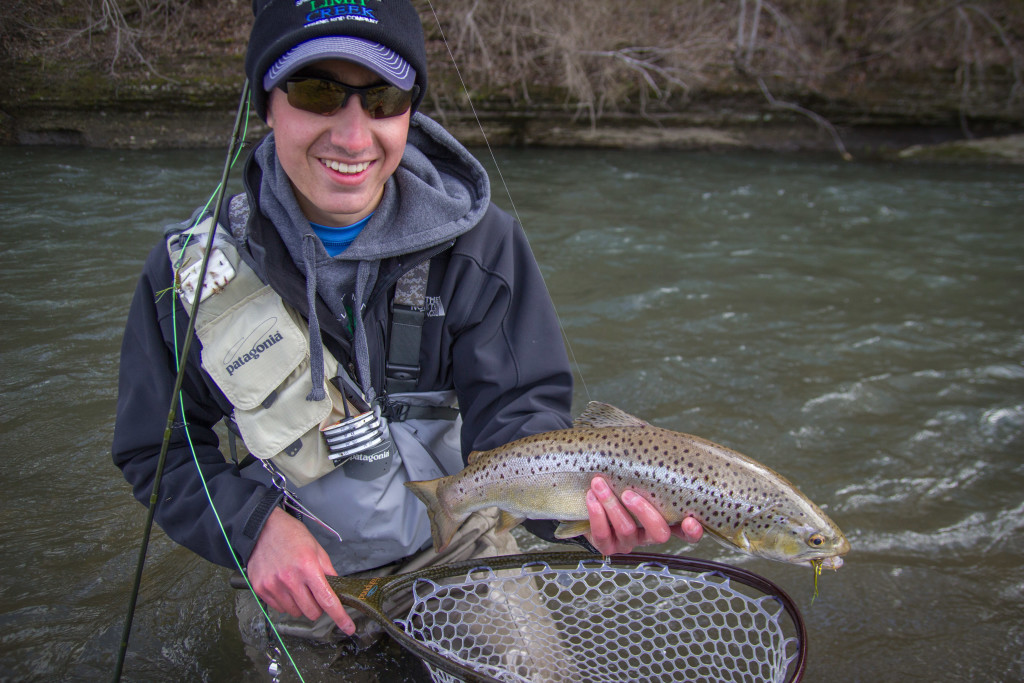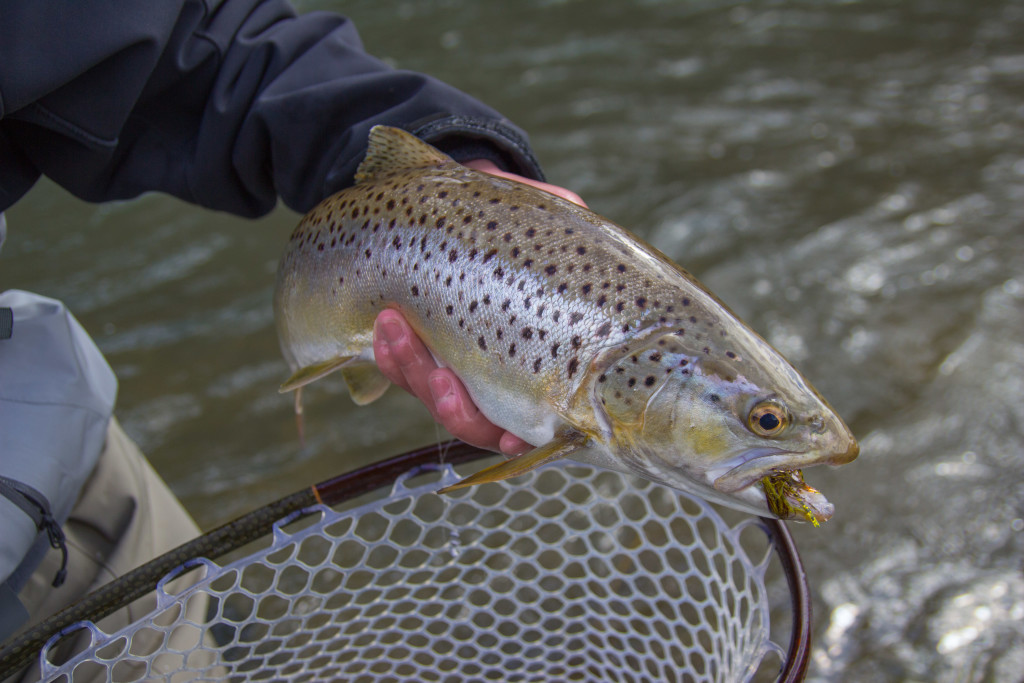 We eventually measured him at 20 1/8 inches. A new personal best for me and my first over 20″!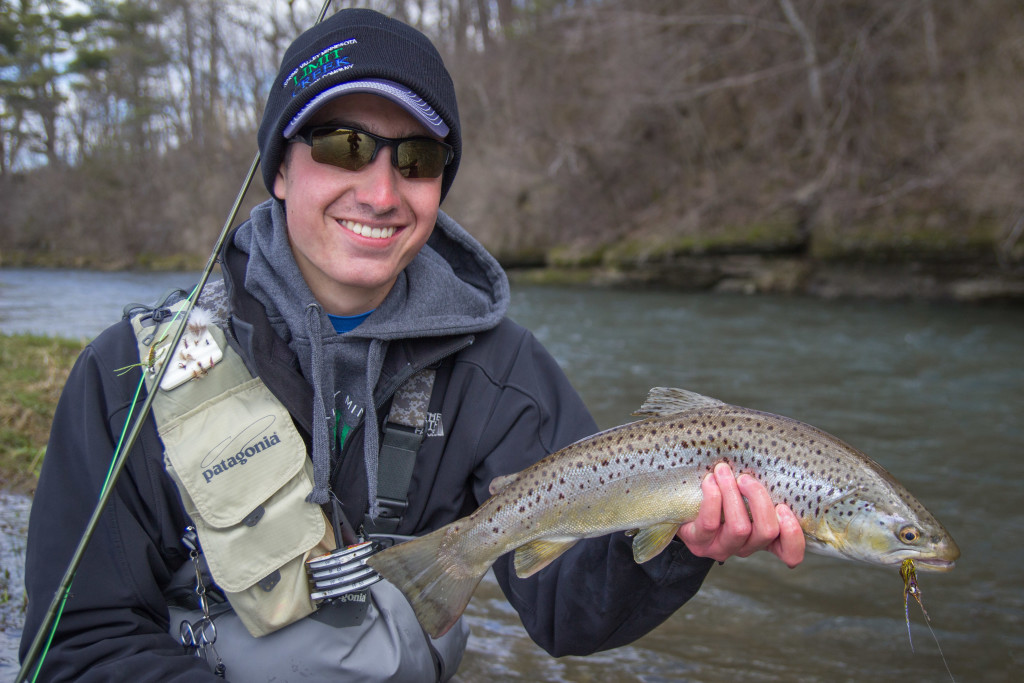 We continued upstream as Jim caught an 18-incher and lost another around 20″ when it tangled itself in some grass. In the next run, I pulled out two more fish around 11-12 inches.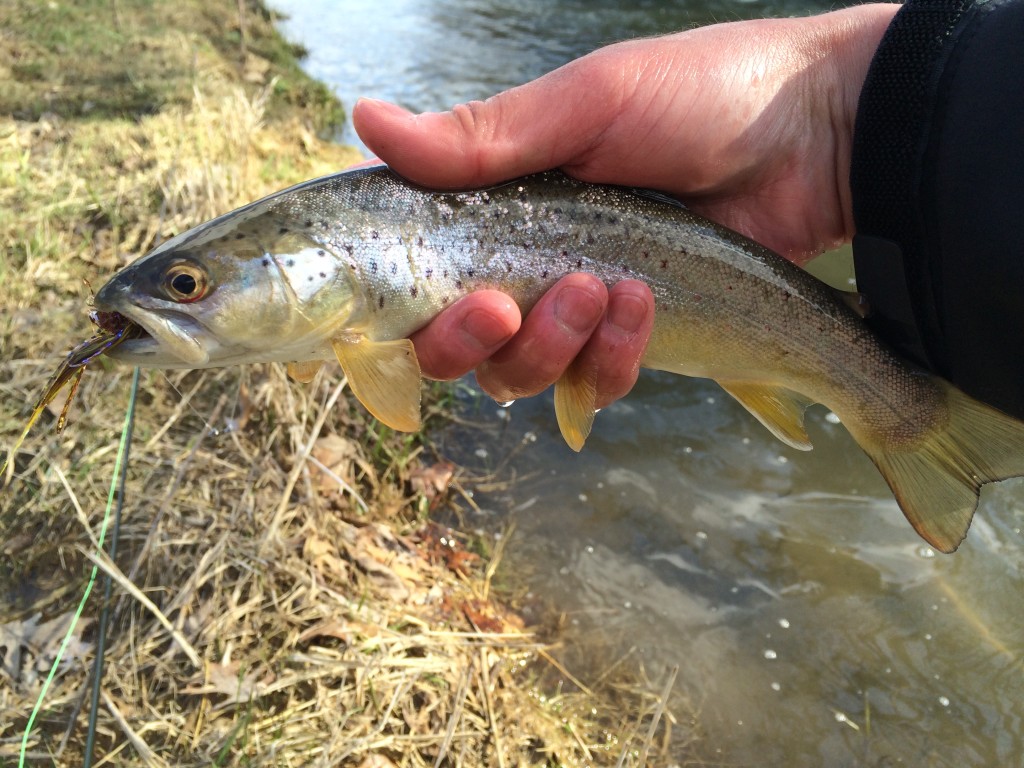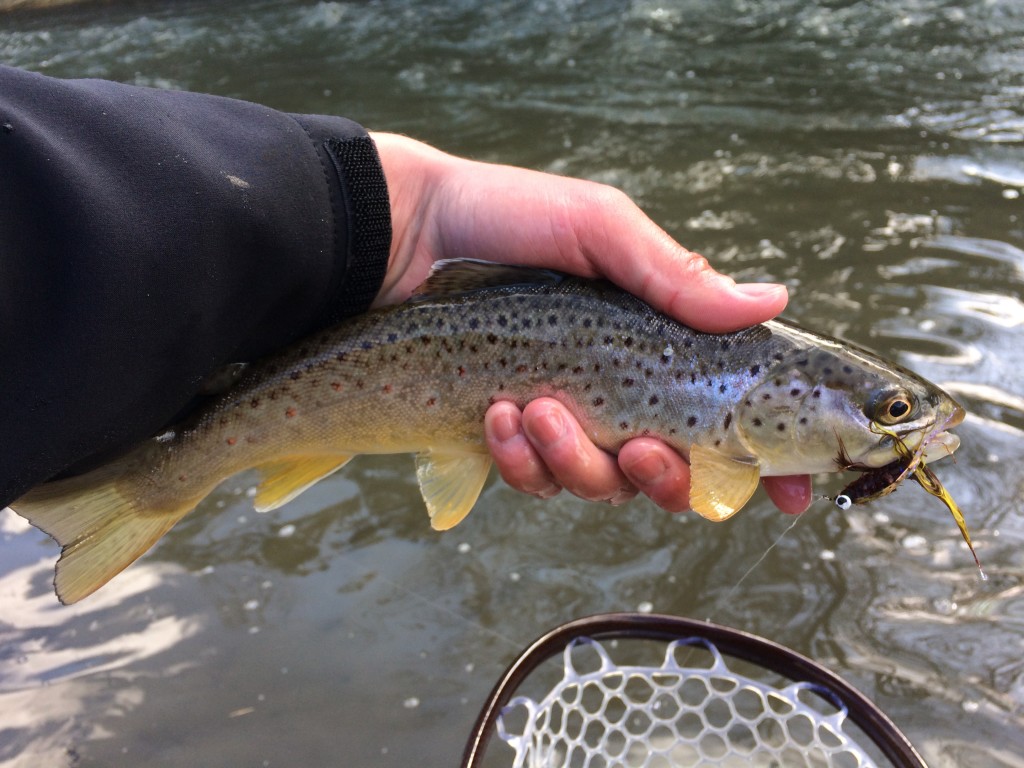 All three of my fish were caught on a brown and yellow Frick's Fix. I lost it to a snag later in the day. I'll definitely be tying up a few more!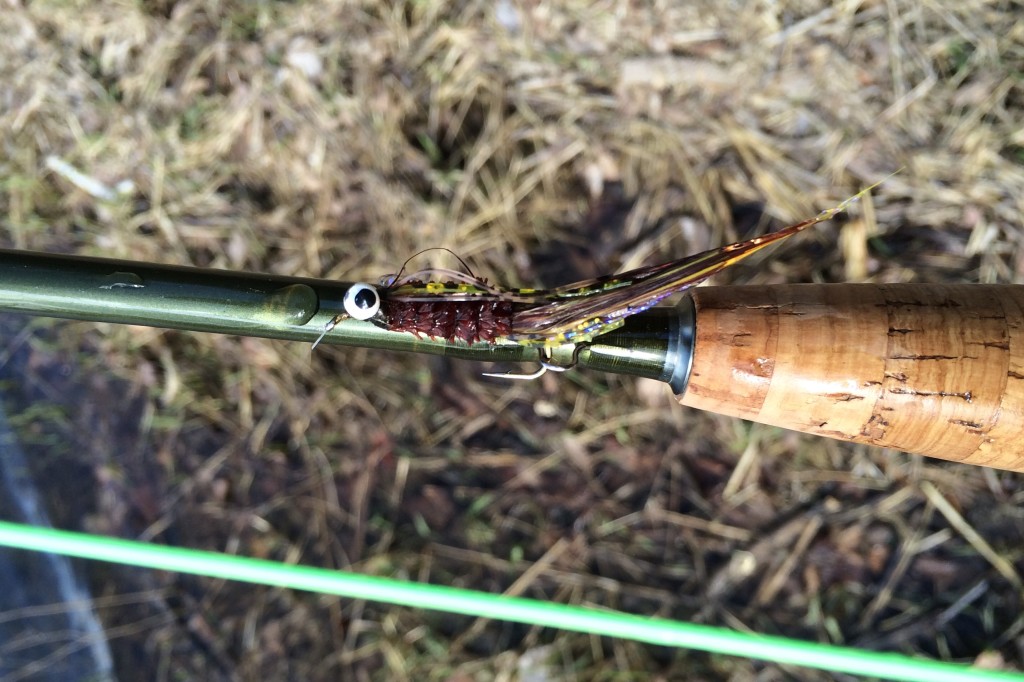 We made our way further upstream into some beautiful water. Jim capped off the outing with yet another 20-inch fish.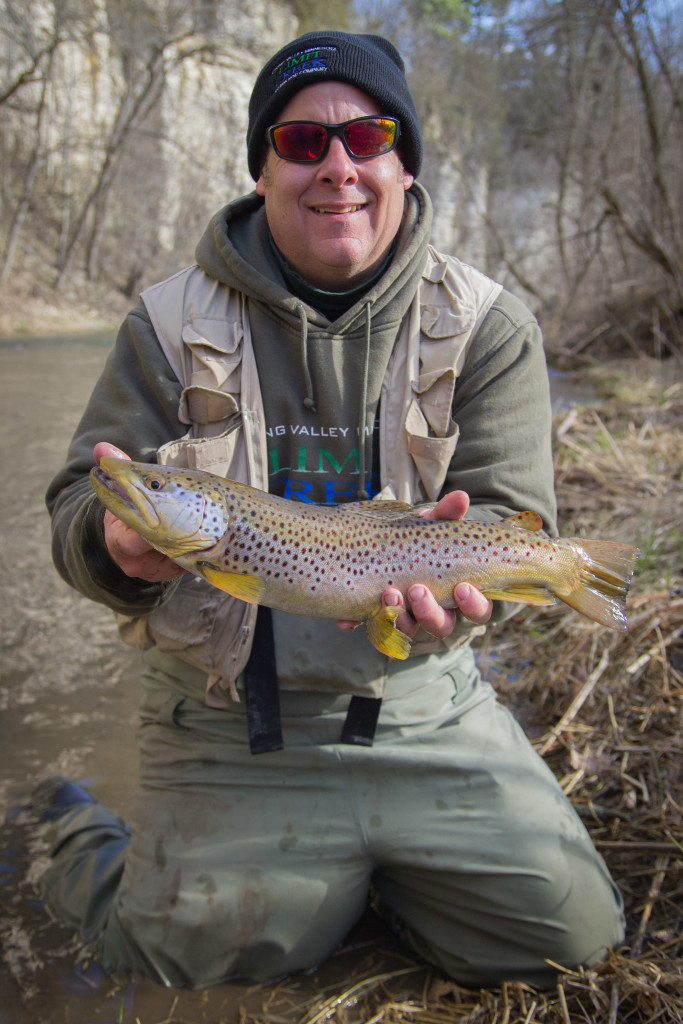 What a day! Thanks again to Jim for inviting me!
If you haven't yet, give our Facebook page a 'like' so you'll always know when we have a new fishing report!