Aric and I again explored a new stretch of water in Pierce County from about 11:30 to 5:30. I let Aric fish the first couple runs, and he started us off with this nice 12″ brown.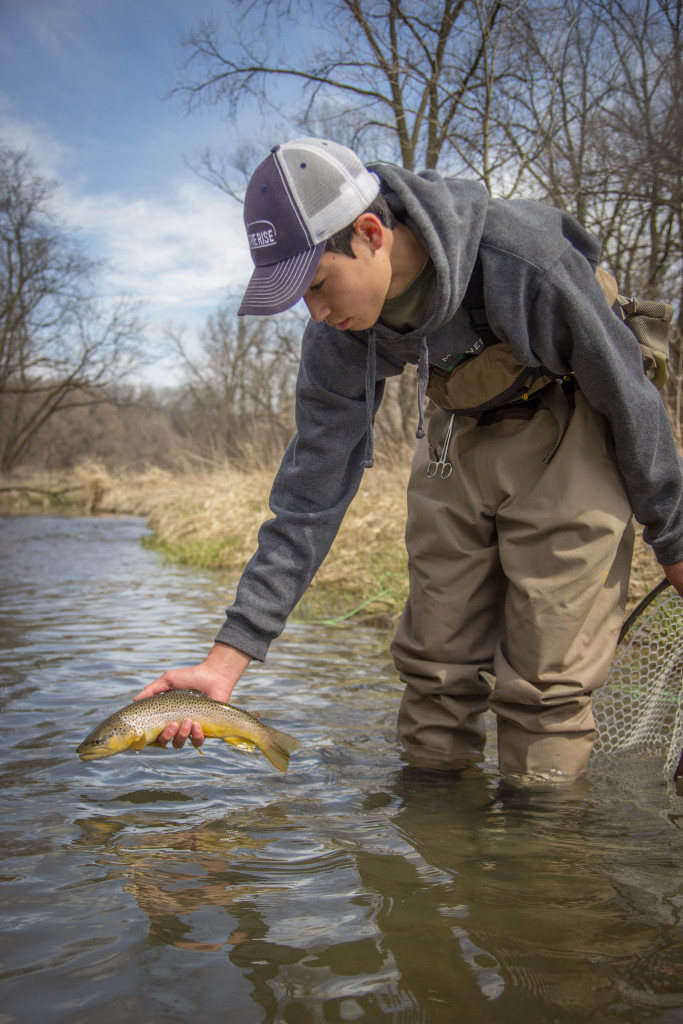 Soon we began pulling a few browns out of every riffle, fishing with a size 16 Euro pheasant tail and size 18 black zebra midge. Aric caught this dark-colored brown in a riffle just a foot deep.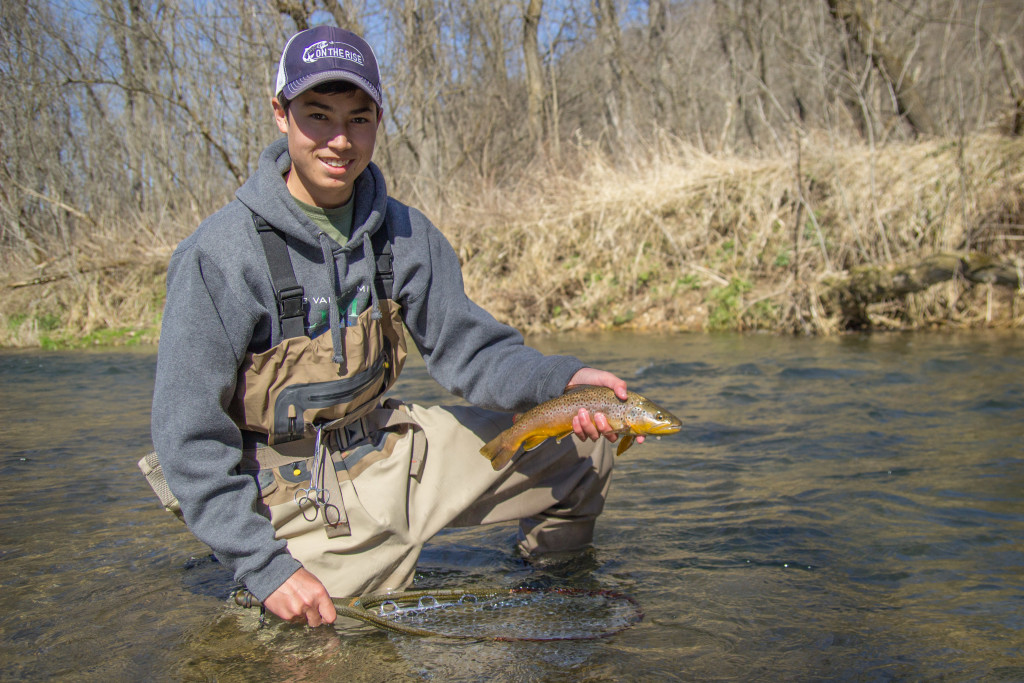 We ended up with around 40 fish to hand between the two of us, the biggest being about a 14.5-15″ brown I caught, but slipped out of my hands before we were able to get a good picture. Fish were also taking the size 16 scud and size 18 WD-40 we threw as well. We saw BWOs and midges in the air, as well as the occasional stonefly, but very few rises throughout the afternoon. Rocks were covered in cased caddis, baetis nymphs, midges, and a few stoneflies.
Aric had a nice brown break him off in one of the last riffles of the day. We will be back.
Today was also a filming day. Check back soon for a new video!
If you haven't yet, give our Facebook page a 'like' so you'll always know when we have a new fishing report!