We fished the same stretch as last weekend from about 1:00 to 5:30. We ended up catching about 25 fish between the two of us, and missed a bunch more. Many were between 11 and 13 inches. All fish but one were caught on a Euro pheasant tail and zebra midge rig, with about an even split between the two flies. The other fish was caught on a Frick's Fix that Aric stripped through a riffle. We drifted the Fix a few more times throughout the day and had a few follows as well as a few that got away, but that was the only fish to hand on the streamer.
The water was very clear and fish were rising sporadically throughout the afternoon. BWO's, midges, and a couple caddis were in the air.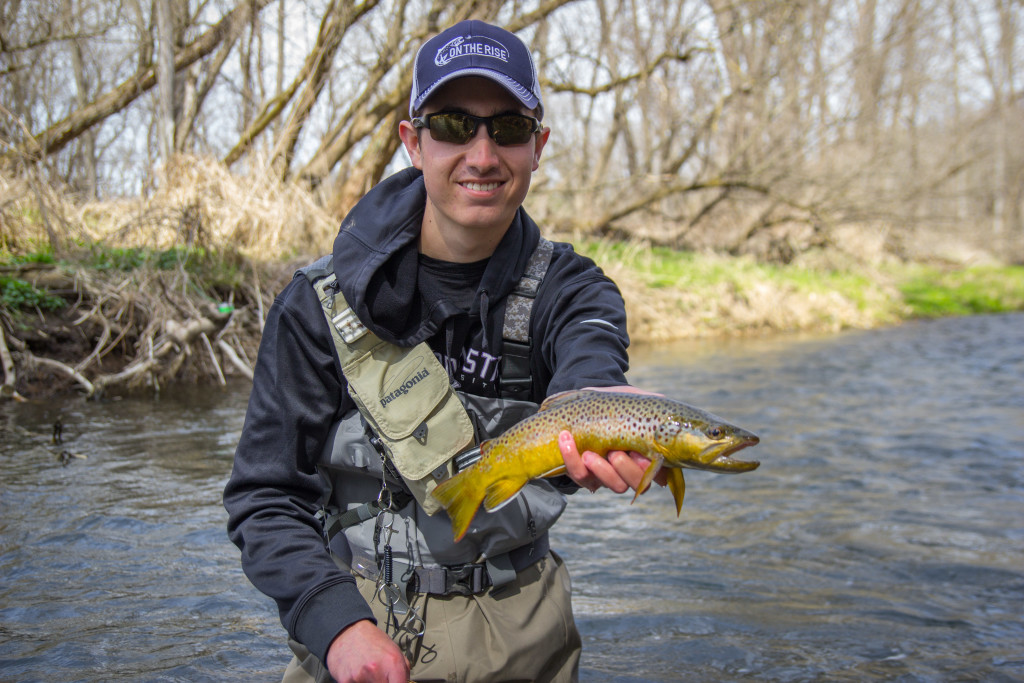 If you haven't yet, give our Facebook page a 'like' so you'll always know when we have a new fishing report!
Also, we are now accepting custom fly orders. Please feel free to contact us with any inquiries and watch for photos on the page as we build inventory.