Friend and owner of Limit Creek Fishing Rod Company, Jim Wernimont, invited me down to Southeast Minnesota to fish with him on one of his favorite streams. There's some great big fish potential on this river, so it was time to bring out the Limit Creek 8 wt with a sinking line and the 6 wt with a floating streamer line. Jim used his Limit Creek spinning rod with a gold, size 11 Original Floating Rap.
Jim started us off with a nice 18″ brown — not picture worthy for someone that catches 20-inchers on the regular. I also caught a 13″ smallmouth on a small black Cheech Leech out of the same run.
We kept working upstream through some great water, with Jim picking off multiple mid to high teens fish. I was able to catch my first brown on a yellow rabbit strip streamer (tying instructions in a future blog post!).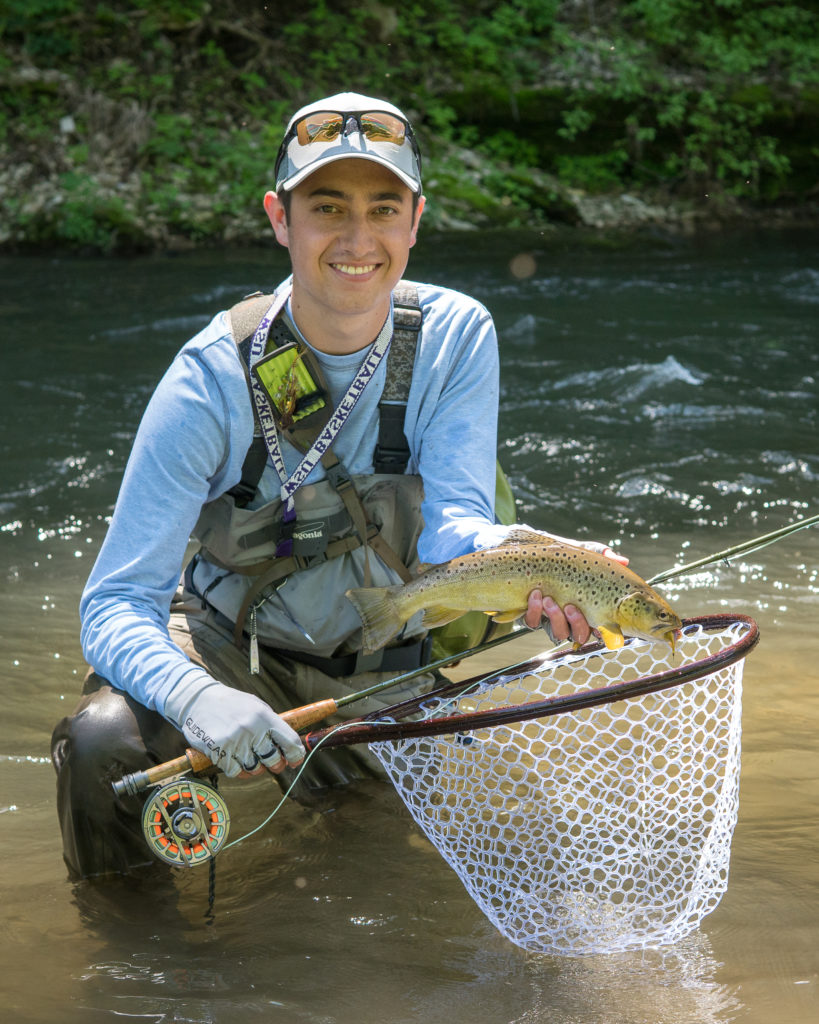 Within the next couple runs I was watching Jim retrieve his Rapala when a brown shot out from a rock and smoke his lure. I was able to run over and net this 21″ pig!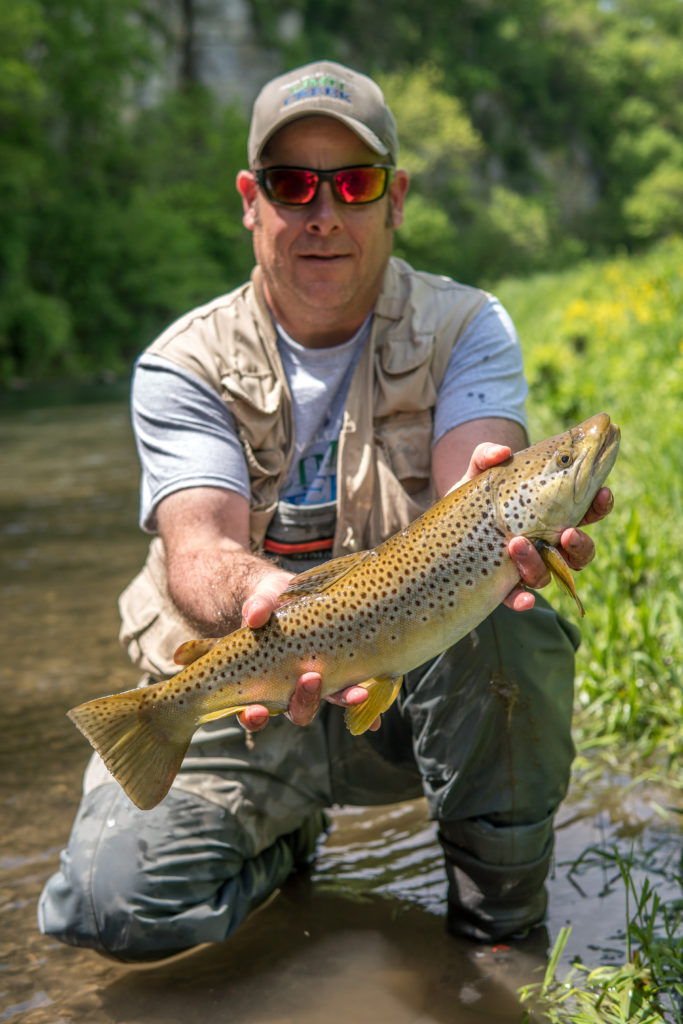 We kept picking off a couple good browns in every run. My strategy was casting about 45 degrees downstream to the opposite bank, throwing a big upstream mend in the line to allow the fly to sink, then let the fly swing across the current while giving the occasional strip or jig. I had more success using the 6 wt and floating line with this method, because it was easier to control the line and track the fly in the water. I recently got the Airflo Super-Dri Kelly Galloup Streamer Float Line for my 6 wt and this stuff is amazing!
Using this "fling and swing" method with a tan and yellow mini Cheech Leech, I casted along a cut bank and had a brown shoot out and smash the streamer. After a good fight in some heavy current, I was able to get him in the net.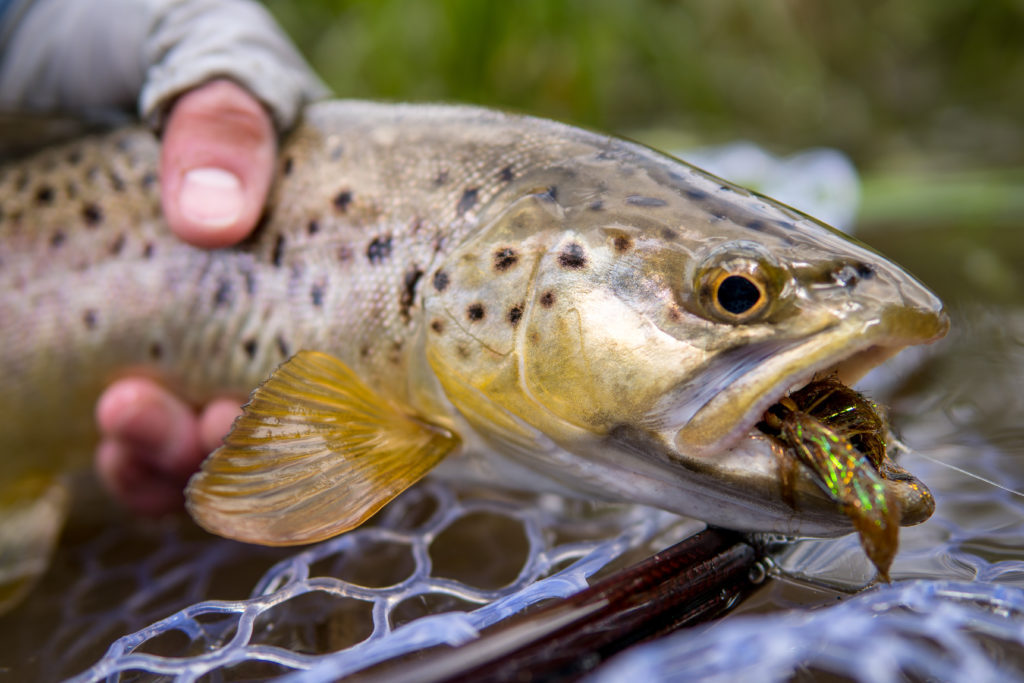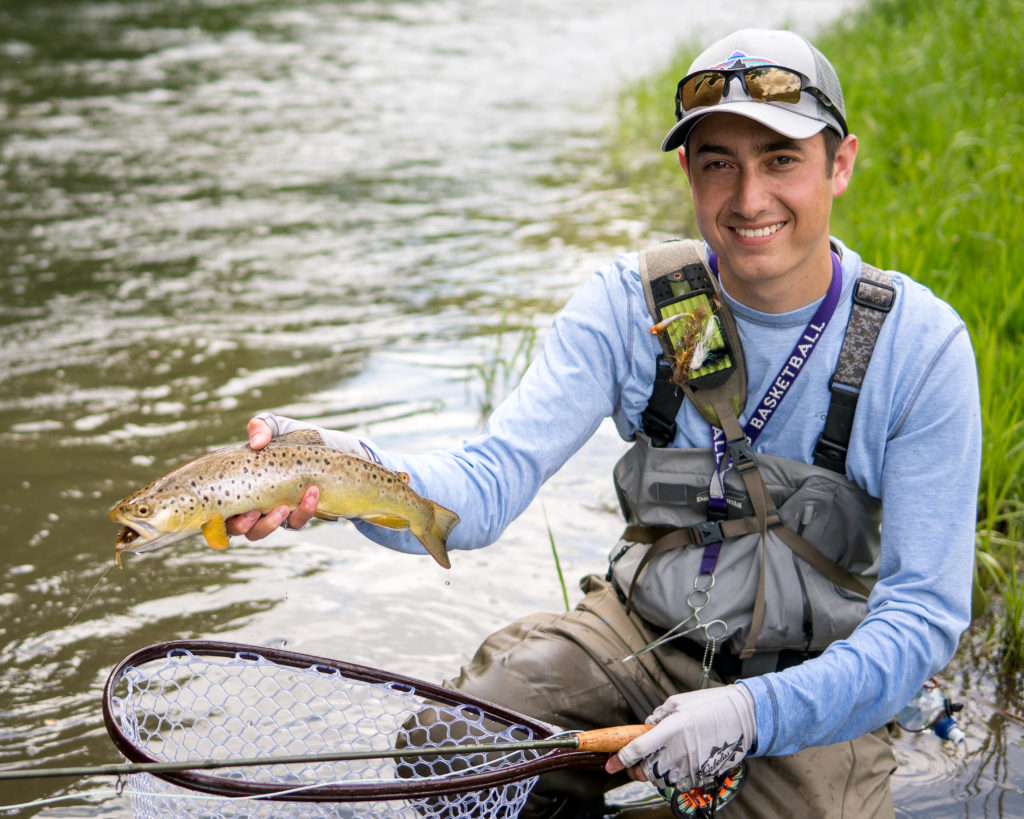 We worked upstream through some beautiful country, continuing to catch good browns in every run, as well as a few smallmouth, until making our way to the car at the next bridge. We each had a couple chances at fish pushing 20″, but weren't able to get them in the net. I can't thank Jim enough for inviting me. It's always fun to catch big browns with good friends! My second ever 20-incher will have to wait!