I was invited to go turkey hunting with my good friend Lucas Mestad in Minnesota and this was the weekend to do it. We met to get a burger for lunch then hit the woods.
After climbing up the bluff to a ridge-top field, Lucas started calling as we walked along the field edge. After the first couple calling sequences, we struck up a gobble in the valley about 200 yards away. We started working into the woods down a logging road when he gobbled again less than 100 yards away, and we quickly hunkered down to get set up.
Lucas kept sweet talking the gobbler, and soon we could hear footsteps around the corner of the logging road. Lucas had a better angle seeing down the road since I failed to stomp down some grass in front of me, so I was surprised when he whispered "There he is" when I still thought the bird was 30-40 yards away. Eventually I could just see the red of his head peaking through the bushes, and then the bird in full strut.
However, I couldn't find a clear shot through the grasses as I heard "Kill him!" in my ear. Lucas tried to get him a little closer and clear from the grass with a couple more yelps.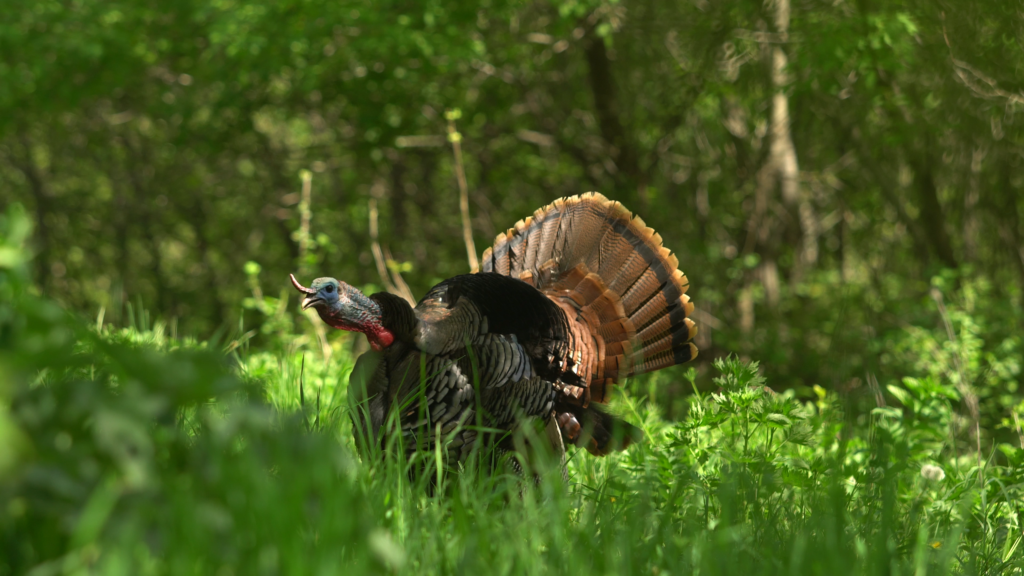 The tom knew something was wrong when he heard the calls from so close but had no hens in sight. I knew it was now or never and pulled the trigger. Turkey down!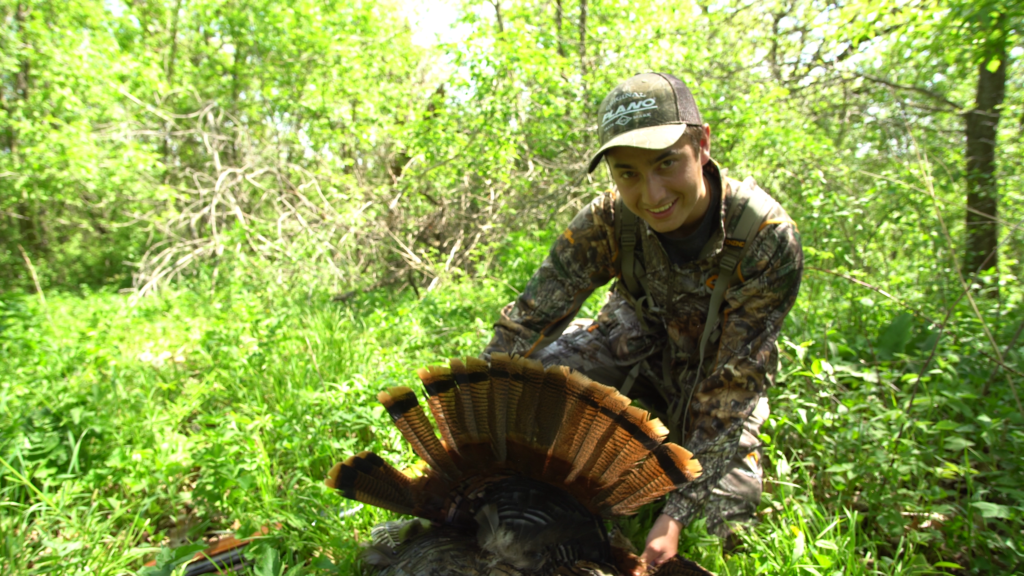 To say we were pumped would be an understatement as it took us a few minutes to settle down and get some cutaways. I couldn't be more happy to get my first turkey on the ground! You can watch a short of my hunt on this week's episode of Cabela's Spring Thunder as well!
I can't thank Lucas enough for guiding and filming me, as well as taking trophy photos after the hunt. It's definitely a memory I'll never forget!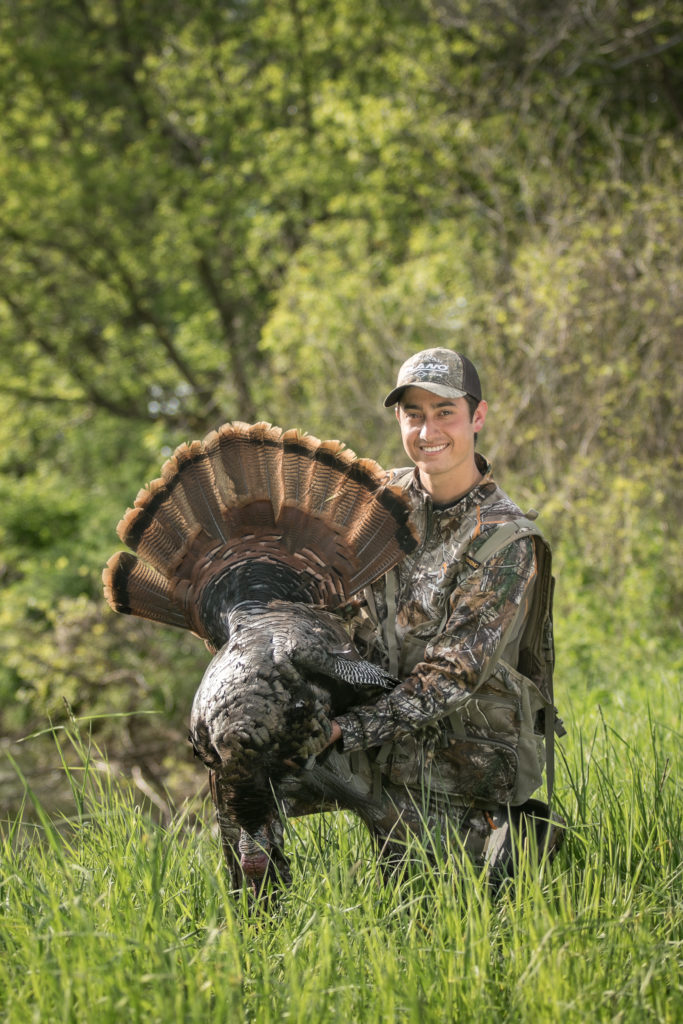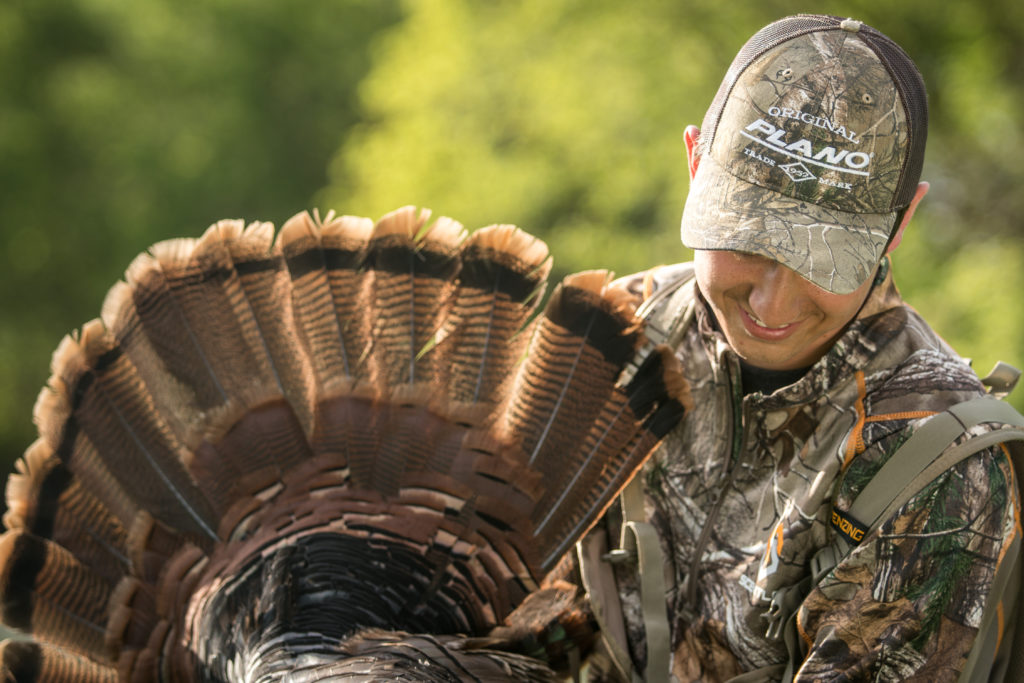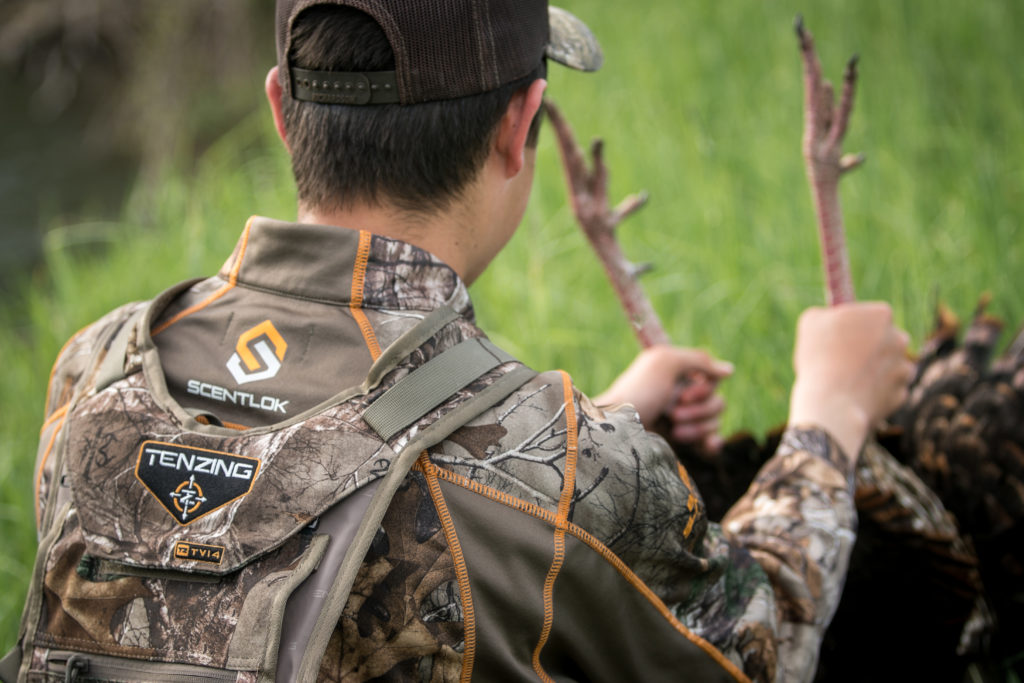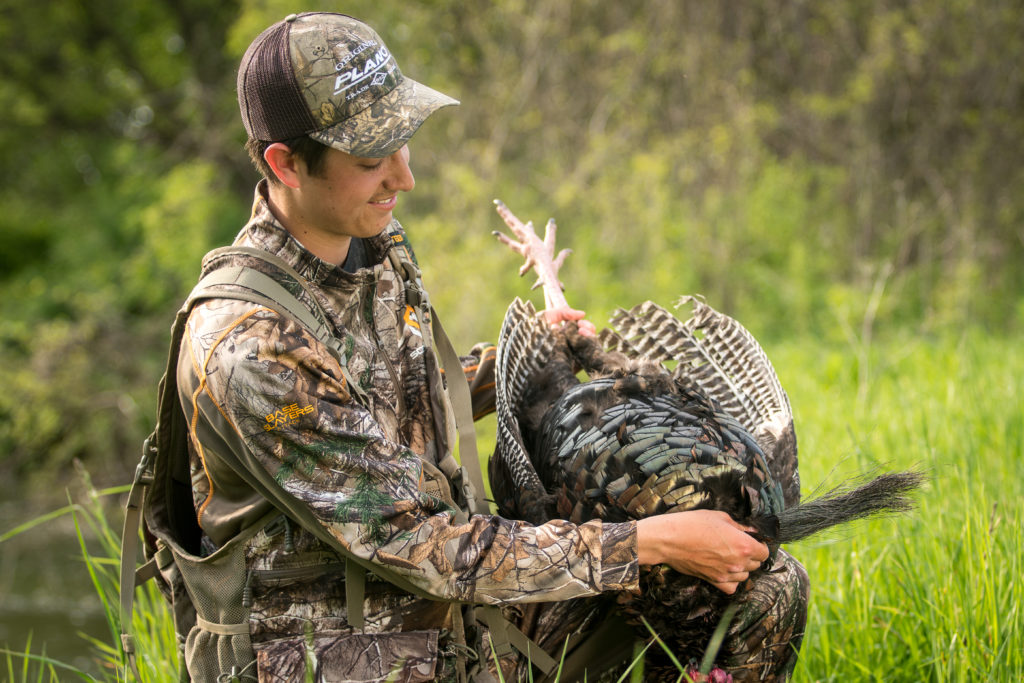 The hunt happened so quickly that we had some time to go fishing after taking photos, and Lucas' lease has a trout stream flowing through it. I tied on a size 14 Copper John and size 16 Euro pheasant tail and made a few casts into the riffles. It was a little bigger water than I'm used to so it was fun to try to break down this stream. In an hour or so of fishing I ended up catching five browns with all but one coming on the Copper John, the biggest being around 14″.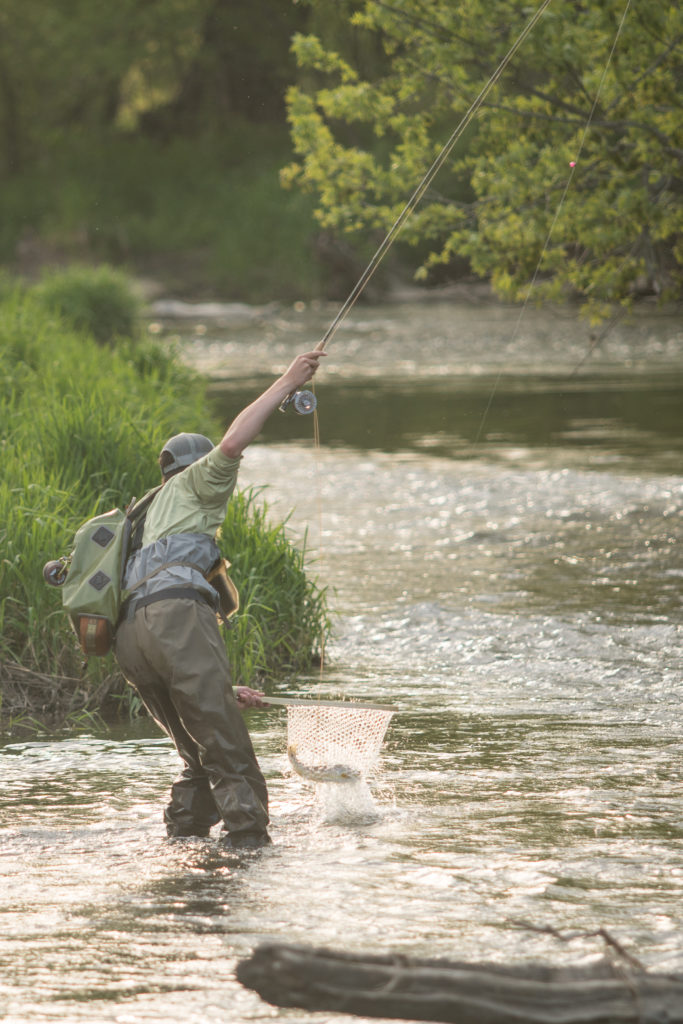 Another HUGE thanks to my dude Lucas for guiding and filming me, while doing it all to give me enough time to go fly fishing before dark. It's always fun to spend good time in the woods with great friends!