Thinking the Kinni and Rush would be pretty busy, I chose a to fish smaller area stream from about 10:00am to 4:00pm. I began the day nymphing with my tried-and-true Euro pheasant tail and zebra midge, and caught around 25 browns with them.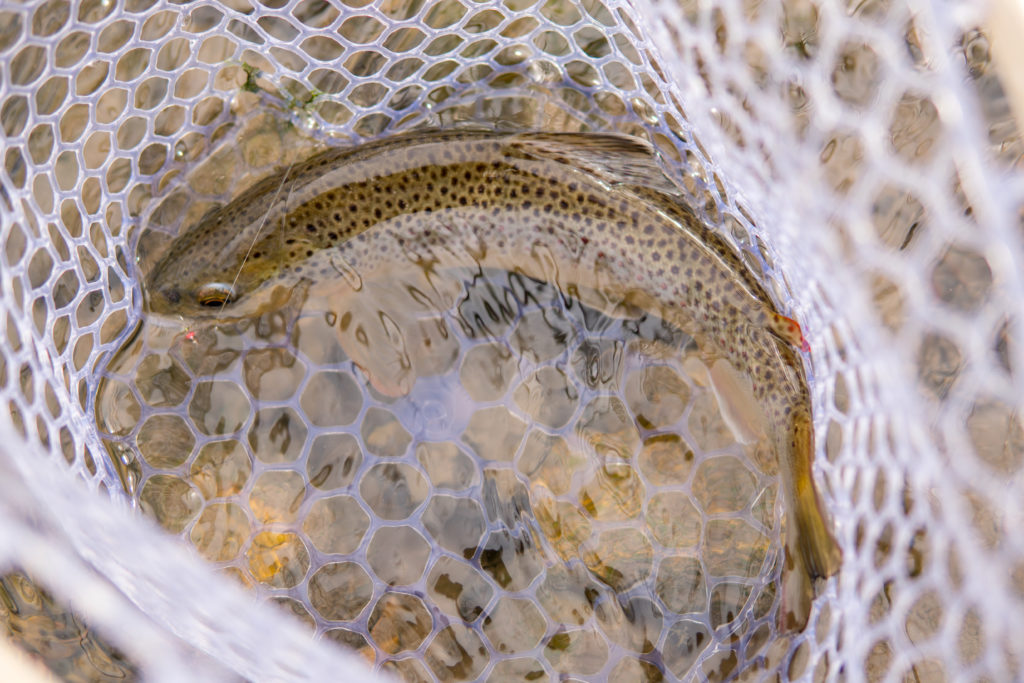 There were quite a few fish rising to BWOs, but I failed to bring floatant, so I thought I'd try my luck with a foam hippy stomper. The fish didn't seem to mind that I didn't quite match the hatch!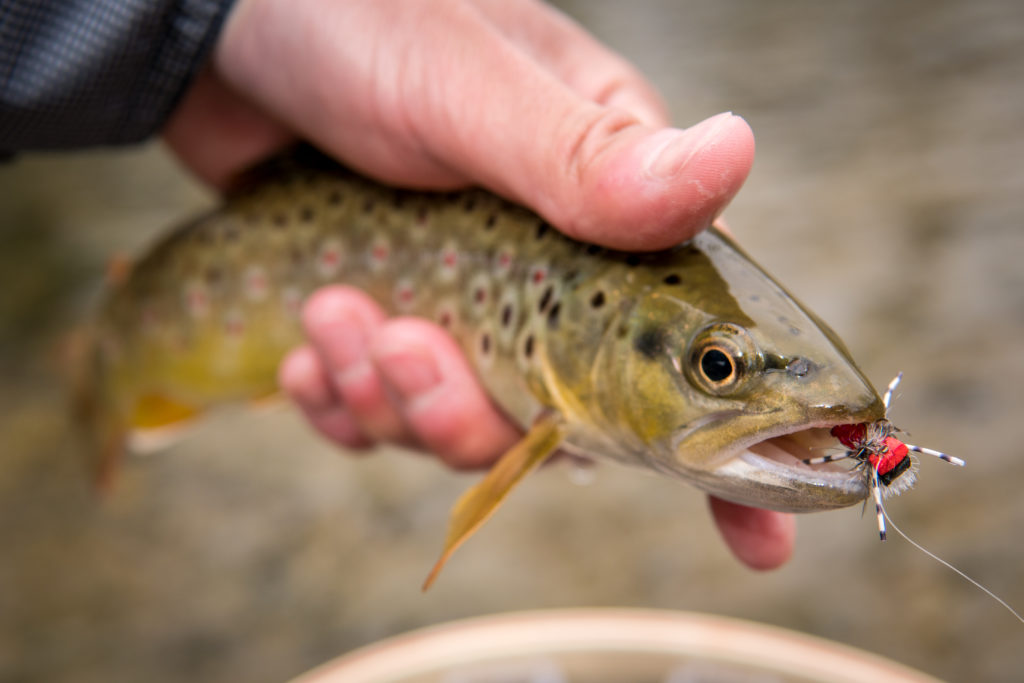 I eventually got to a deeper pool and decided to tie on a streamer. On my first cast with the black rabbit strip leech, the biggest fish of the day slammed it!
I spent the last half-mile or so of the outing stripping the streamer through pools with a couple follows and a few misses, but none to hand. It was definitely nice to catch fish with nymphs, dries, and a streamer all in one day!