After looking at the flow gauge for the Kinni on Monday night, I decided to head south to find some clearer water. I shot a text to friend Bryan "Trapper" Voldahl and made plans to meet him Tuesday morning in Westby.
They got a good soaking of rain in Vernon County as well, but Trapper knows the area better than anyone and took me to a stream that clears quickly. I started off the day with an olive Euro pheasant tail nymph and a white and chartreuse zebra midge. Trapper isn't much of a nympher, so he used an olive woolly bugger.
We worked our way upstream from the bridge, and I soon had my first fish of the day.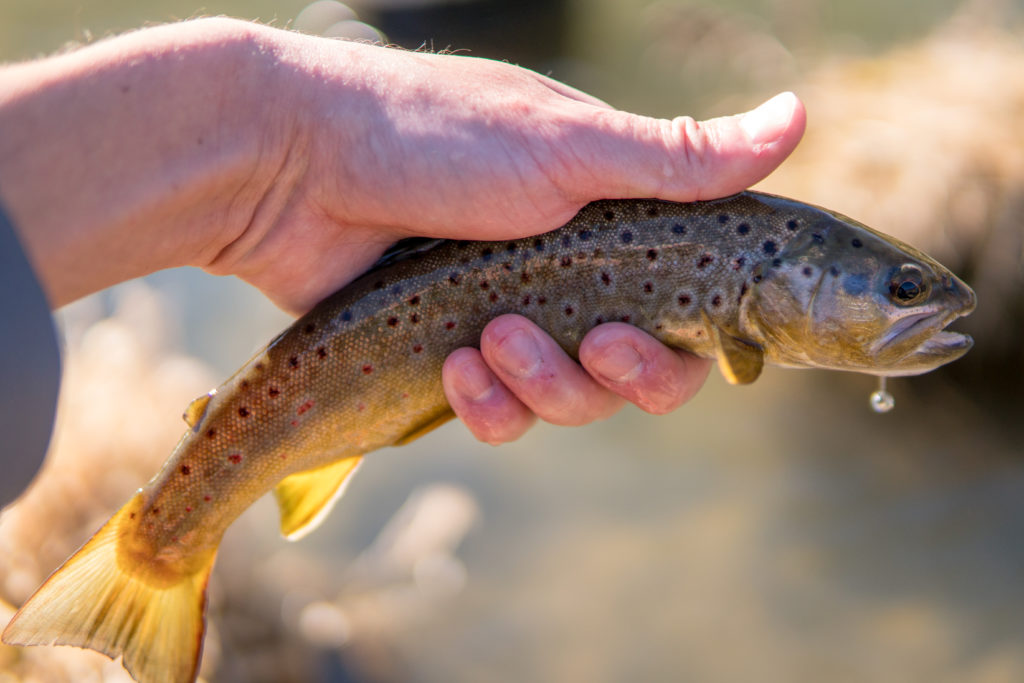 We continued upstream for a couple hundred yards and picked a fish or two out of every hole. All but one fish took the olive PT. Trapper had a couple takes on the bugger but none to hand.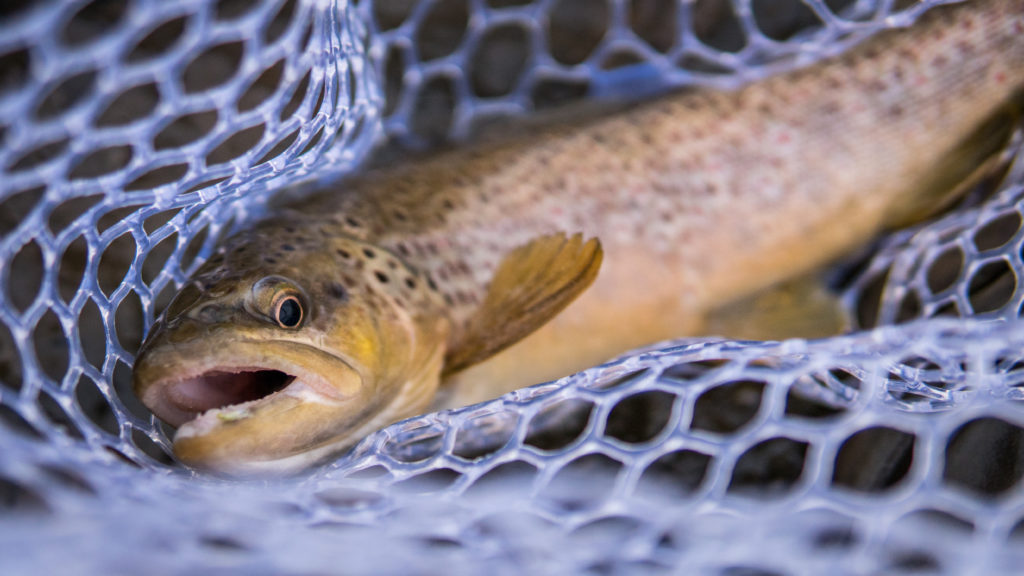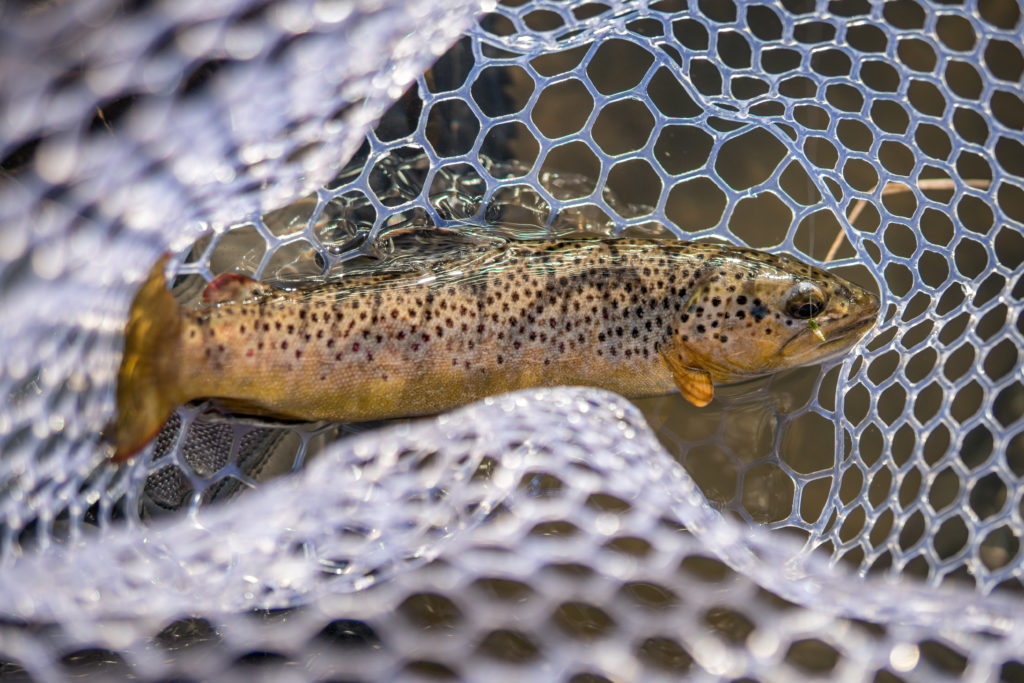 Trout streams flowing through picturesque valleys like this are what makes the Driftless Area so great.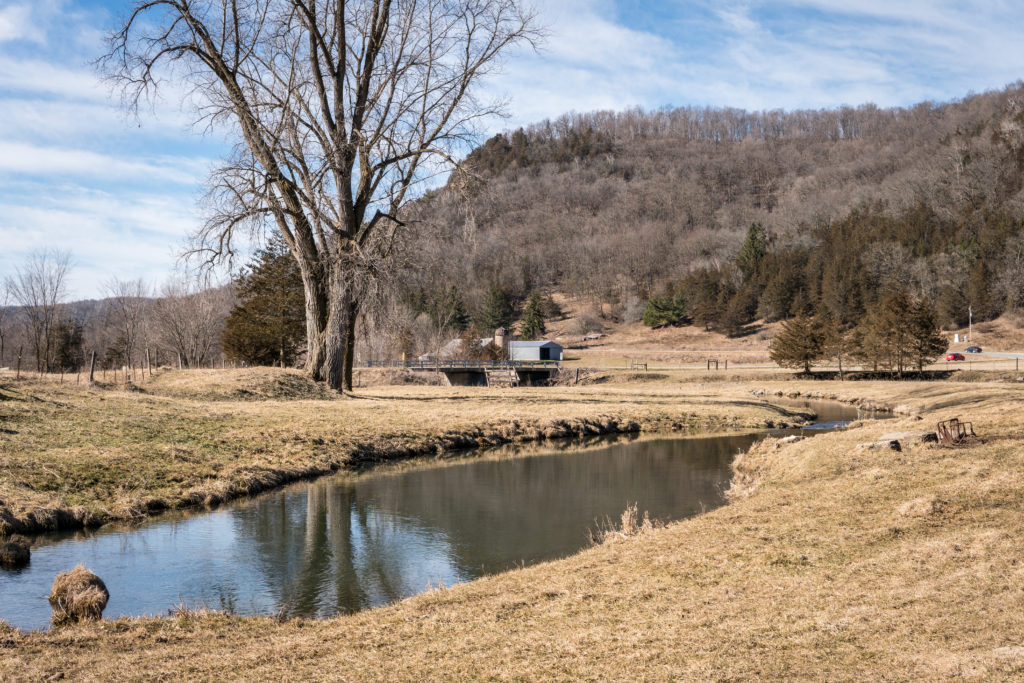 After a couple hours we jumped back in the car and headed to another stream — one that Trapper had permission on some private water. When we got there I tied on a pink scud.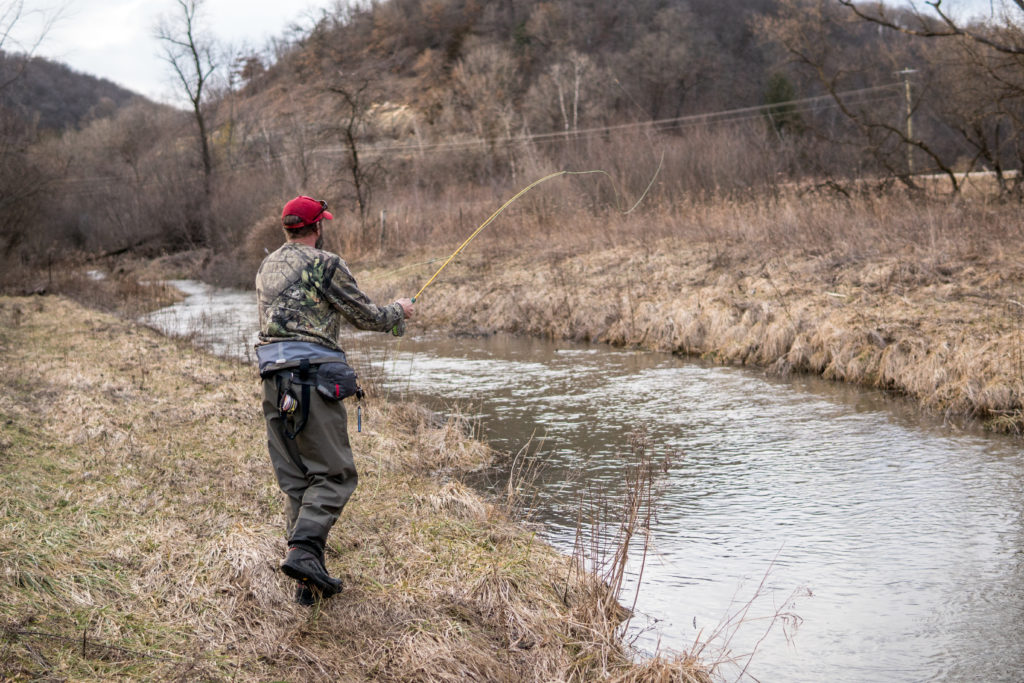 We made our way to a run with a spring flowing into it. Trapper commented that there should be fish holding in the warmer water. Trapper quickly hooked his first fish of the day, a nice 14-inch brown. He released it too quickly for me to grab my camera. I soon got in on the action, catching a 13-incher, a 15-incher, and a couple 11 and 12-inch brookies.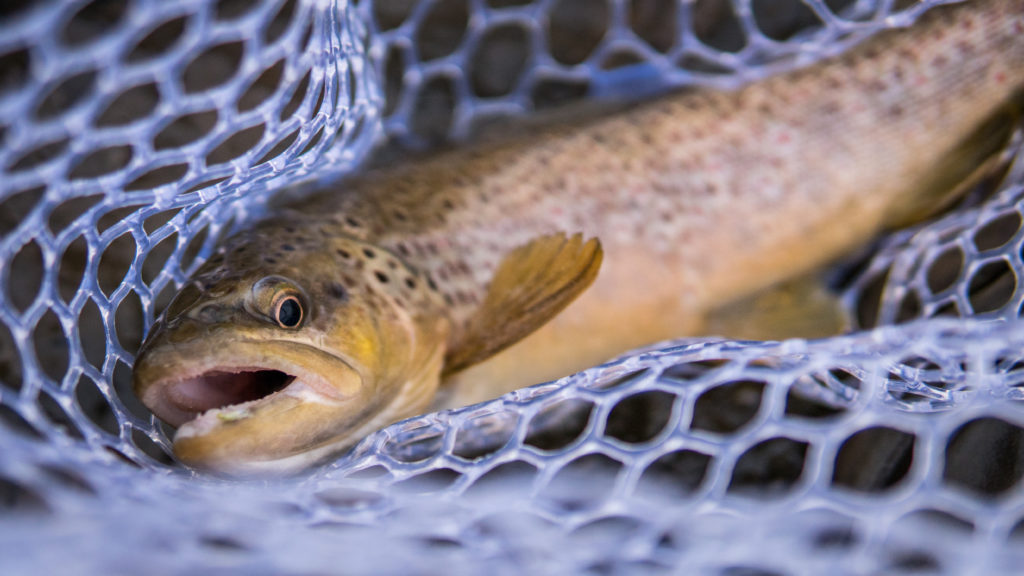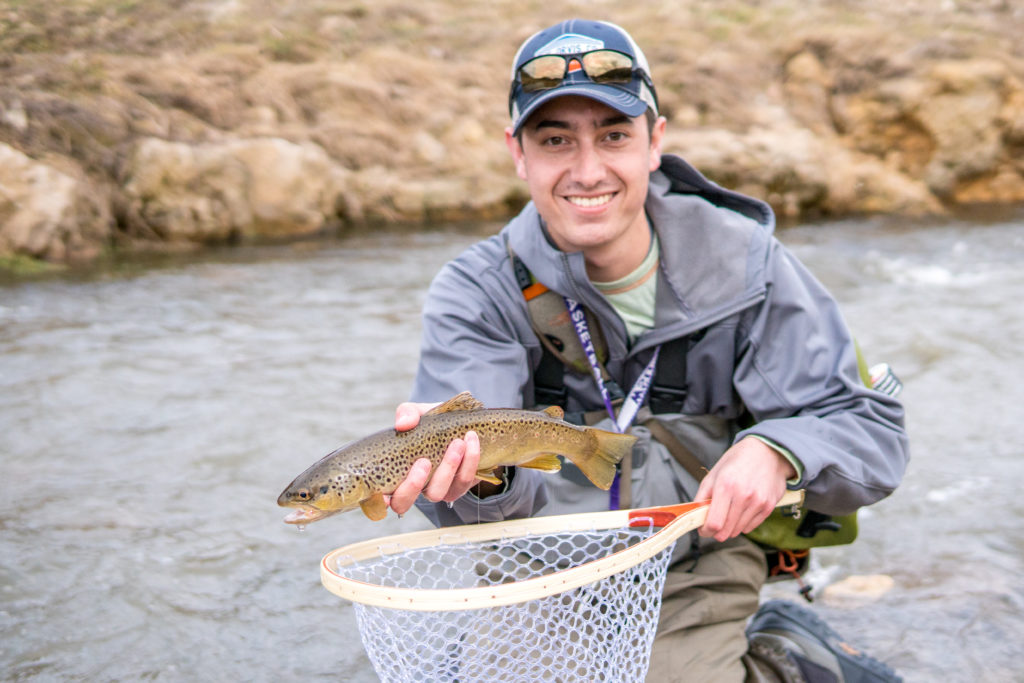 After catching a couple more, the sun began to set and we called it a day. It was definitely worth the trip! I can't wait to head down to the Vernon County area again this spring and summer. Big thanks to Trapper for guiding me throughout the day!