My dad and I hit a smaller area stream tonight from about 6:30 to 9:00. We were happily surprised to see a slight stain on the water when we got there. We began the evening nymphing — myself with a Tungsten Torpedo and a Red and Black Midge, and dad with a green Copper John and a Zebra Midge.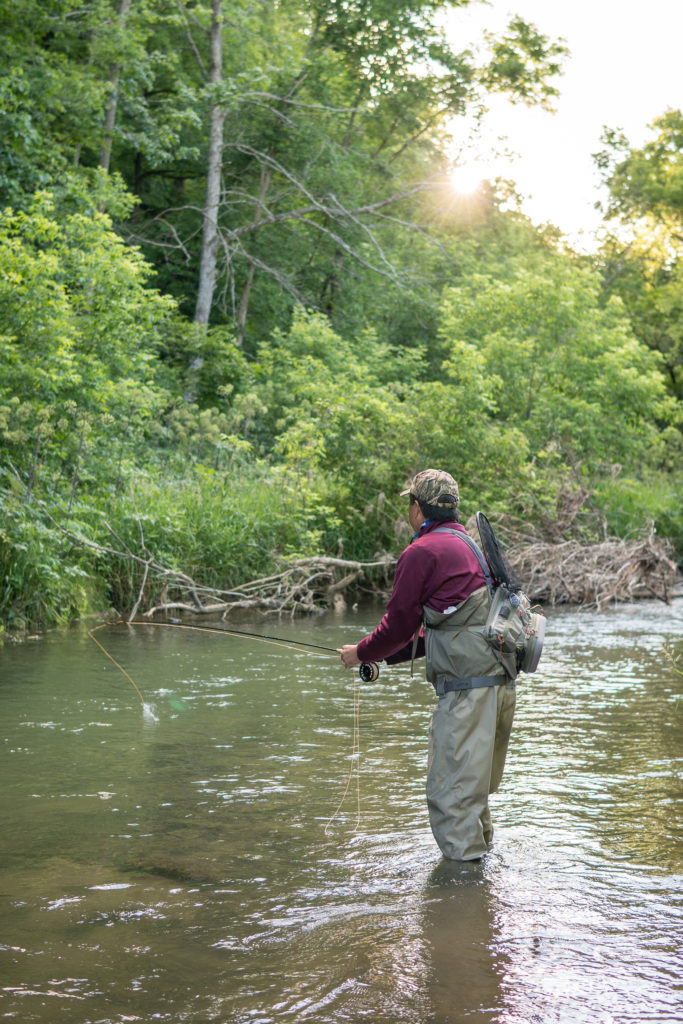 We caught a few fish out of the first couple runs, but after noticing a couple rises, we switched it up to terrestrials. I went with a purple Hippie Stomper and he went a Stimulator. I ended up catching 8 or so browns on the Hippie while dad caught one on the Stimi, with both of us missing plenty more.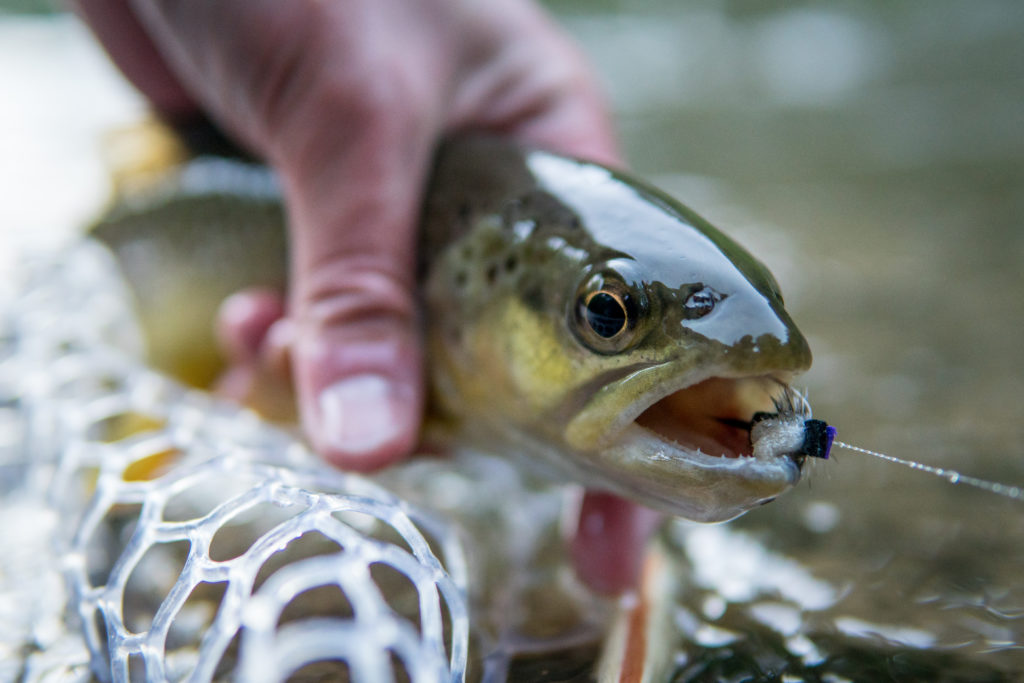 Terrestrials are a great option right now, especially on the smaller creeks. I didn't cast to specific rises as much as just good holding areas near rocks, cut banks, and fallen trees, where the fish can quickly swoop out for an easy meal. We were too lazy to tie on droppers, but I imagine tying a small Pheasant Tail or Frenchie 18-24 inches below would make for a killer combo.
This cooler weather has made for some really pleasant summer fishing. Get out and take advantage of it while you can!