I was able to get out for a couple hours after work tonight from about 7:30 to dark. Figuring the runs closer to the bridge had gotten fished pretty hard over the weekend, I hiked upstream for a half mile or so before starting to fish. I pulled five fish out of both runs I fished nymphing with a size 16 Tungsten Torpedo and size 20 black Zebra Midge. One of them was a nice 16-incher, as well as a couple more around 12″.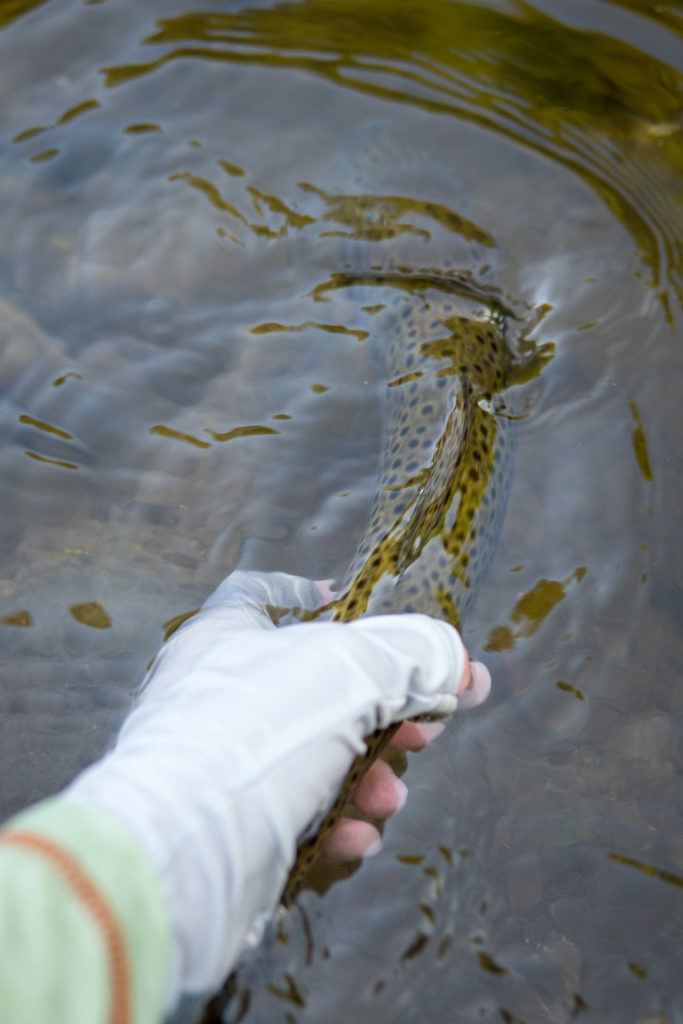 Once it started getting dark I tied on a black leech pattern to swing through the riffles on my way back to the car. This caught me just one brown, a 12-incher.
There was also a good sulphur hatch just before dark with plenty of surfacing, but I was determined to get it done streamer fishing. It's a great time to be on the streams!