I fished a new-to-me section of an area stream this evening from about 6:00 to dark. The stream had a little stain on it from last night's rains, which was a welcomed sight. I began the outing nymphing with a size 14 Tungten Torpedo jig variation with a size 18 Red and Black Midge. I quickly plucked five browns out of the first run, with one around 13″.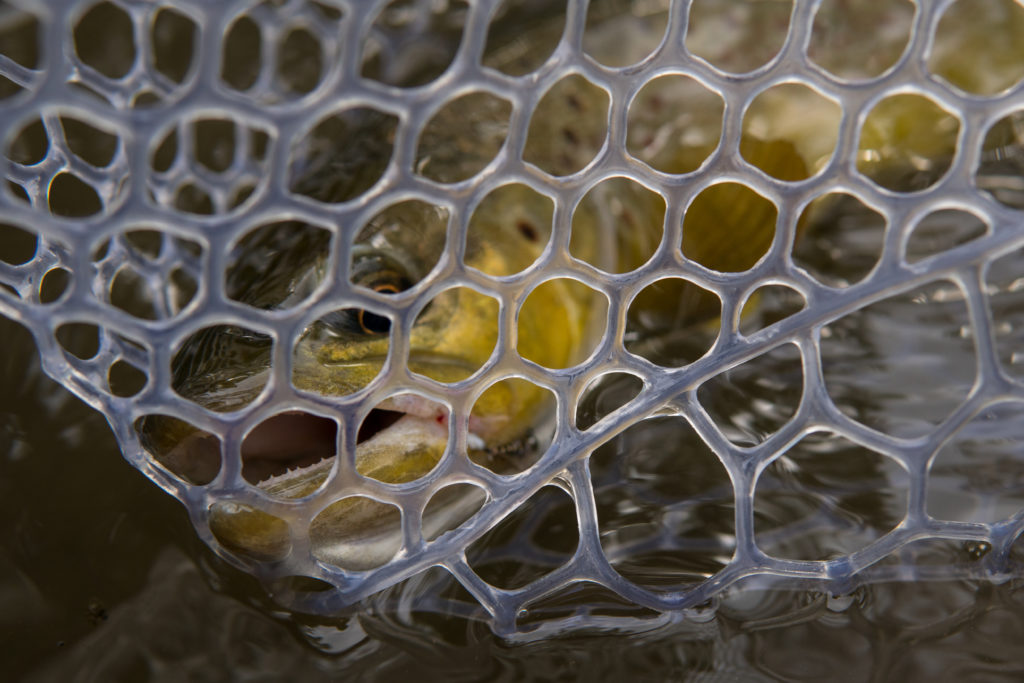 I worked upstream for another half-mile or so, with almost every riffle producing a couple fish. Once the sun began dropping below the horizon, I decided it was time to turn around and start walking back to the car. I tied on a black leech pattern and swung it through the pools and riffles on my way, and managed to bring two fish to hand, with a few follows and misses as well. There was also a pretty good sulphur hatch right at dusk with quite a few trout rising to them. It was just getting too dark for me to switch from my streamer rig.
With the hot weather we're having, the fishing will be better in the mornings and evenings. The mosquitoes were pretty thick tonight too — remember that bug spray and/or a buff!