With the Driftless Trout Anglers' annual get-together (named "Troutstock") this weekend, Driftless Area fly fishing legend Bryan "Trapper" Voldahl arrived early and invited me to join him on a smaller Pierce County stream this morning. We decided to fish a shaded stretch of stream because of the hot weather.
After nymphing for the first few minutes, we noticed a couple good rises and switched it up to dries. I tied on a variation of a parachute adams I've been tying lately and Trapper went with his favorite dry, the hippie stomper. It is basically a beetle attractor pattern.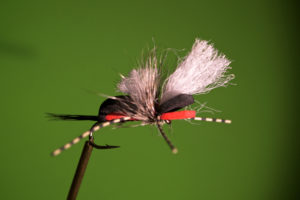 After having a few swipes and misses on the adams, Trapper stepped up and quickly had one take the hippie. We continued up stream switching off and picking fish off with the hippie stomper. Most were about 8-inches — this stream should have plenty of nice-sized fish in a couple years. The biggest of the day was this 13-incher that just poked his nose up to sip the fly off the surface — one of the prettiest rises I've seen.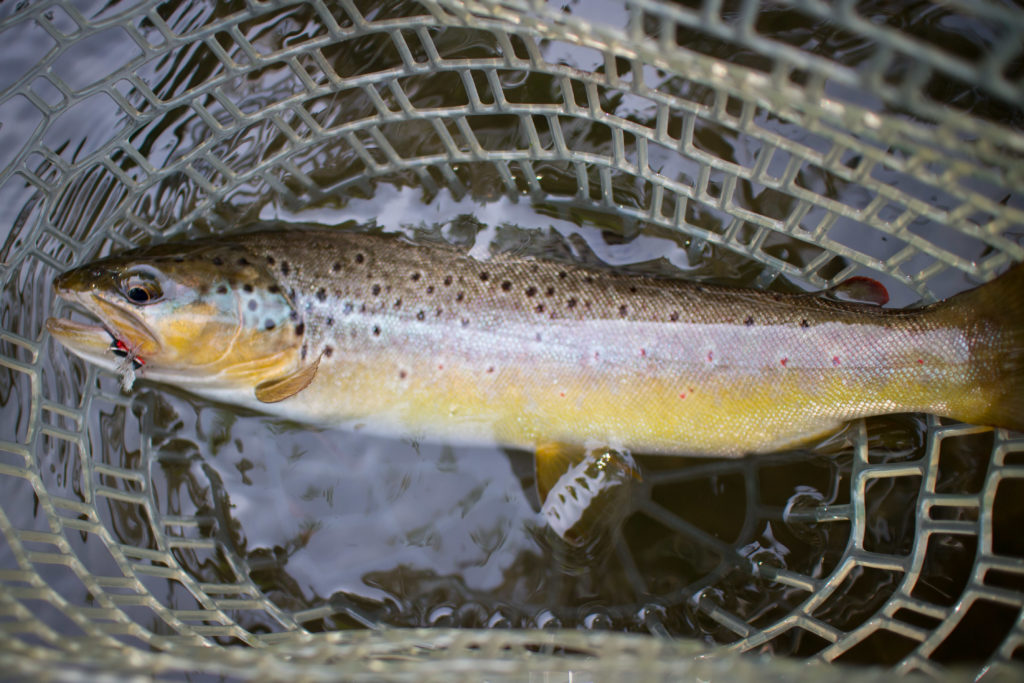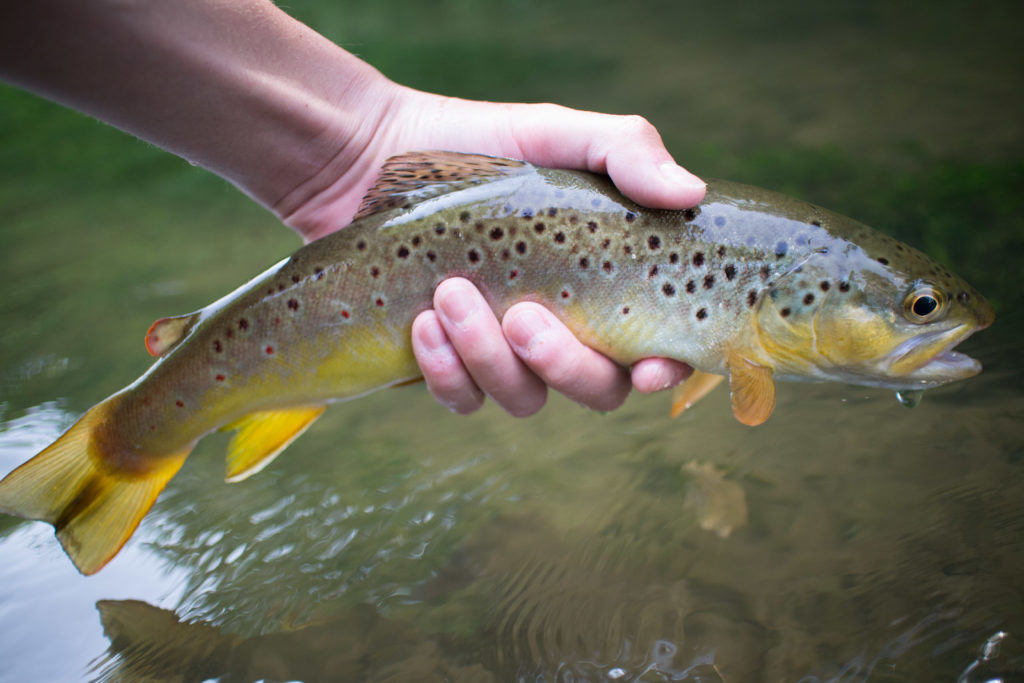 The second biggest was this 12-incher. We caught about 30 fish total from about 9:00 to 11:30 am, all on the hippie stomper. It's always fun to watch fish take your fly off the surface! I will definitely be tying up a dozen hippie stompers in the near future.