Aric and I fished the Kinni last night from about 7:30 to 9:30. We began the evening nymphing, but after a small shower came through at about 8:30, the stream came alive with rising trout. I switched to a size 16 sulphur parachute I've been tying lately (will be available to order soon) and got swipes on nearly every cast, catching around a dozen fish before dark. It was easily the best dry fly action I've had this year, with sulphurs and caddis flies everywhere.
Aric continued nymphing throughout the evening with two size 18 pheasant tails and caught about 10 fish himself, while I caught 6-8 on a Euro pheasant tail and zebra midge before switching to the dry. No big fish of note, but it was fun to get into some great fishing on the surface!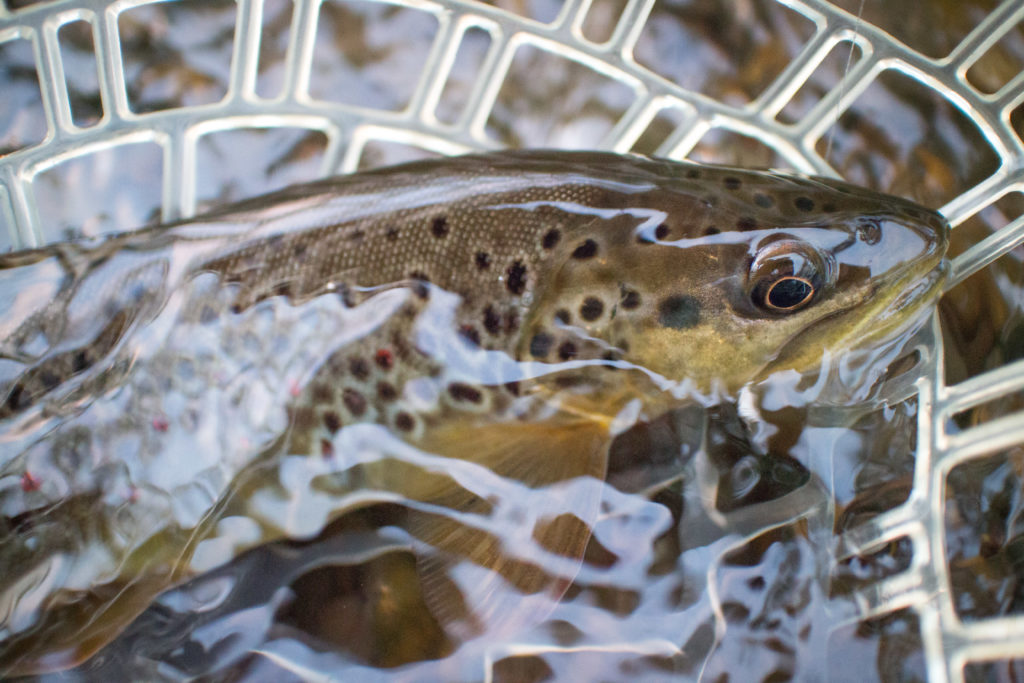 Also, I am starting a guide service and am offering 20% off rates during the month of June! Click here for more details.